October 4th, 2011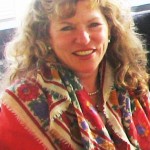 My purpose is to bring healing and consciousness
to those looking for healthy nutritional support as well as helping to lift awareness to those that are frustrated with how they look and feel. I help empower others so they too may recognize and develop their own inner gifts to reach their highest and best potential. As we 
simply celebrate life and feel oneness through healing modalities, including prayer and meditation, we energetically align our dna with our divine blueprint. I offer many possibilities to help align with your higher divine self. Energetic healing helps to manifest your greatest gifts and desires in life. I also introduce the spectacular experience of aromatherapy using essential oils with a personal raindrop therapy session. I also teach classes on understanding aromatherapy using pure essential oils for your own special needs and awareness.  By reawakening to ones own creativity and reconnecting and aligning to your life's passion, you discover the joy and love you came in with. In the classes and workshops, reawakening to your whole, divine-self is accomplished through journaling, drumming, dream exploration, meditation and guided imagery, ritual, aromatherapy, color and sound healing modalities and astrology. Seven levels of instruction are used in individual and group classes. I teach self-help modalities. I teach to raise conscious outlook in life in positive and constructive ways.
Dreamwork and Shamanic Soul Retrievel
 to learn how to work and understand your dreams and the guidance they offer; For more insight into your dream exploration, Visit the
Online
Dream Guide
I wrote for NBC's Universal's I'Village.
Meditation therapy and guided imagery
to become centered and grounded working with energy including light, sound, color, breathwork, crystals and visualization.
Astrology sessions and classes for individuals and groups as well for development and spiritual insight.

Astrocartography is useful in discovering what energies are available to you when living or visiting in different parts of the world. I also offer online classes in Astrology. Sign up today: (877)624-6246. See what's in store for you this year: for several years I wrote for Astrology. com website.
Through meditation and prayer, gently release hidden blocks that may be preventing being radiant and joyful. Learn to reframe into healthy attitudes that will serve your highest good.
Reiki, Jin Shin Jyutsu, Therapeutic Touch and Aromatherapy helps align, recharge and re-energize by relaxing and receiving the universal healing life force. Soothe and relax your mind, body and spirit. Self-help classes offered on a continual basis.
Journaling, and Expressive Art helps re-connect with our own feelings and thoughts and incorporate them into our being to become stronger and more accepting of ourselves and others.
Ordained Minister for Spiritual Counseling: Do you need help when life seems to be pushing and pulling you? do you have a hard time getting along with difficult people or being stressed at work? Private healings on telephone or in person.
Healing School and Holistic Center for Individual Classes and
Workshops:
I am dedicated to teaching self-empowerment which is the key to success. Learn to take control and recognize your own special gifts that you are blessed with.In our time together, we will be using various techniques to:
Explore

y

our inner-self and tap into

y

our wisdom



Recognize and gently release blocks, thoughtforms and fears that


are obstructing

y

our

creativity

and regain your true identity




Express

y

our God/Goddess energy to reclaim

y

our natural state of


love, wholeness and

uniqueness

through reactivating your DNA and


removing blocks




Become centered, calm and balanced




Receive loving energy through Color, Music

,

Ritual




Uncover your own special gifts.




Group classes cover:
A

n introduction to healing and the use of different modalities to


create different types

of manifestation.

Esoteric wisdom

comes in


various forms from

ancient knowledge and mystery schools. You will learn


h

ow

to live in y

our

fullest

potential

.

 I am also available

to speak at your


event.

 



B

ackground

of

aromatherapy and

essential oils and hands-on


experience of

using

different blends of essential oils through


working with various reflexology points. Learn

different ways to
use the oils in your home and work environment to free yourself


from

stress.

Individual

Raindrop Therapy is another service I provide as


well

which every session includes

energetic healing

providing

balance

using




reiki, jin shin yutsu, and therapeutic touc

h.



The use of different crystals on our chakra meridians along with


sound toning to

balance

our energies to reduce stress and promote


relaxation. Learn how different colors,

crystals, sounds and


energies influence different areas of our awareness.



The

idea behind meditation

and spiritual alchemy

that the


ancients used to attain

heighten

ed

states of

awareness,

mental


clarity, wisdom and balance. We will

experience and learn


different techniques of

concentration through working with


breathwork

and visualization

. We will learn more about our guides


and

angelic

teachers. We cover the protective principles behind


meditation to incorporate a

sound

and secure environment so that


we may feel the presence of divine love

. We

will learn

the


importance of establishing our own sacred space

and using


protection principles

. We will review the basics of the

chakra


system

and learn how we may cleanse them and align them up


with our higher

self

.



Reviewing various purification processes and use different


techniques of energy

healing

to learn how to clear out and let go


of unwanted thoughts and disturbances and

realize

the importance
of rebuilding ourselves with healing, soothing light to fill us with


peace, harmony and balance.



Visualizing and experience bringing down different color energies


into our chakras and

incorporate these energies into our entire


mental, astral, emotional, and physical body.



Sending healing energy to each other in the group as well as


absentee work through

the use various hands-on healing


techniques.



Need more information? Telephone Pamela McHenry toll free at (877)624-6246,
or direct at (415)640-5868. You can also email me at pamela@timeforme.com
Group Classes are one hour for a six week series on an ongoing basis for a total of $90. Prepay all six classes ahead of time and receive a $10 discount for $80. Bring your: journal, pen, and comfortable clothes. Classes are held in California unless otherwise announced.
Individual and couple sessions by appointment only. The cost for individual sessions are $85 for a one hour session. If you sign up for 6 individual sessions the cost is $60 each, 10 sessions the cost is $50 each
and if prepaid for 6 or 10 sessions, there will be an additional 5% discount. I accept major credit cards.
All consultations are private and confidential, $125, and last approximately 1-1/2 hour and are fully recorded.