August 2nd, 2016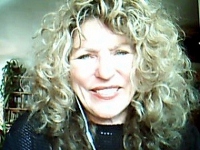 About Pamela
As a Certified Holistic Health and Healing practitioner and founder of Time For Me, I specialize in helping people who are frustrated with how they look and feel through holistic health and spiritual counseling and nutrition.
My goal is to help educate people to have a healthier body, vibrant skin and a more radiant outlook on life. This support is provided via private consultation. Call 415-640-5868 to schedule an appointment.
As a Zen trained hospice volunteer Laguna Honda Hospital in San Francisco, it has helped me to support people dealing with inner pain through compassionate care.
I have co-authored and published 4 papers in medical journals as a Research Associate at California Pacific Institute for Health and Healing. (See below for publications).
I currently write, do workshops and speak on the issues of holistic health and counseling using meditation, healing, fresh food and nutrition as well as botanicals to help balance mind, body and soul. I conduct healing sessions and meditations as a certified Direct Divine Light Practioner.
Learn to connect with your highest dreams and divine purpose. Now is the time to fulfill your greatest potential. Call Dr. Pamela for a consultation today (877)624-6246, or local (415)640-5868. I work privately and confidentially. Phone appointments are Monday through Friday from 2:00 PST to 5:00 PST. Healings are by appointment only.
At Time for Me you are honored as an individual and divine creative being.
As an ordained metaphysical minister, I support the individuals way to understanding their greater and clearer consciousness which will promote healing, balance, love, inspiration and harmony. I perform wedding ceremonies, both personal and customized as well as officiate at other sacred passages .
Dreaming big can become our reality.
Need guidance with any of these situations?
Relationships?

Luster, enthusiasm, joy, love?

Direction in your choices? Win-Win situation.

Releasing and resolving tension, stress and inner conflicts?

Finding your clearer and brighter path?

Want to discover how  to draw upon your inner-strengths? Want to gently let go of aspects of yourself that no longer serve you with loving support? Tools to help you step into your power – easily make positive and dynamic changes that have a lasting effect.
As a student of divine truth and metaphysics for the greater part of my life, I have discovered and am actively using transformational time-proven tools that the ancients have used in the mystery schools of ancient Greece and Egypt that have personally changed my life. I was blessed and very fortunate to have for the past 32 years a wonderful mentor, my teacher and good friend, Barbara Martin, author of four books including "Change Your Aura, Change Your Life," "The Healing Power of the Aura," "Reincarnation and Karma,"and her latest book "Communing with the Divine," and co-founder of Spiritual Arts Institute in Encinitas, California. The old saying, When the student is ready, the teacher will appear, certainly was true the moment I met Barbara. My greatest growing realization has been to Loving and honoring God within myself and each other. Helping others to recognize and develop their inner gifts of healing consciousness has been my greatest joy.
As Certified Direct Divine Light Healer from the Spiritual Arts Institute, I am happy to share healing and meditation techniques with others to help make a positive difference. The principles I engage in help bring clarity, purpose and right direction in our life through a stronger connection to source.
Reconnect to our passion and life takes on a fresh, new meaning. My goal is to help re-awaken to our divine infinite possibilities self through Direct, Divine Light Healing, prayer, meditation, and guided imagery.
Call for an appointment (877)624-6246, or (415)640-5868, San Francisco Bay Area.
Certifications & Affiliations:
Ordained Minister of The Universal Church of the Master in San Jose, California.
Wrote for NBC's I'Village for developing your Dream Exploration and understanding the importance of dream work which is available.
As a Dreamcoach – Experience the Lightning Dreamwork Process, begin honoring dreams, and use Conscious Dreaming to re-enter dreams in a meditative state, meet dream allies, and confront nightmares. Level Three Dream Teacher trained by Robert Moss, founder of the Lightning Dreamwork Process, Robert Moss School of Active Dreaming, 2006.
Esoteric Astrologer – Writer of Weekly blog for ABC television celebrities as "Stargoddess" See what she wrote about the celebrities for ABC's Grey's Anatomy and Desperate Housewives.
Wrote 2007, 2008 and 2009 astrology forecast as published on NBC Universal IVillage Astrology website, as well as published on Yahoo Astrology. Article "Gift-buying for your Husband by the Signs" written for Yahoo on her gift-buying guide suggestions by astrology sign.
Dr. Rev. and Holistic Health & Healing practitioner. Certified Metaphysician, and Certified Direct Divine Light Healing through Spiritual Arts Institute with Barbara Martin.
Certified Dream Teacher, Therapeutic Touch, Jin Shin Jyutsu healing modalities. Energetic Practitioner of Rapid Healing the Mathematical Reconstruction of DNA and Integration with Possiblities DNA Vibrational Healing School
Affiliated with the Institute for Health and Healing, California Pacific Medical Center as a researcher in Mind-Body Medicine.
Lifetime Member of the Theosophical Society and local member of San Francisco Lodge
Award of Distinction Outstanding Presentation by Mensa on "Holistic Health," Asilomar, 2000
Experience:
Weddings Since 1996 • Spiritual Counseling since 1986
Click here to view four papers she has co-authored on Mind Body Medicine published in various medical journals while working at the Institute for Health and Healing, California Pacific Medical Center in San Francisco
Publications in Medical Journals:
Field Action Report "An Integrative Medicine Clinic in a Community Hospital" – American Journal of Public Health, Pages 549-562; ); www.ajph.org (April 2003)
"A Descriptive Analysis of an Integrative Medicine Clinic" Journal of Alternative and Complementary Medicine, Volume 10, Number 4, pp.651-659, www.liebertpub.com, (Aug. 2004)
"Integrative Guided Imagery Therapy with Medical Patients: Predictors of Health Outcomes"Journal of Alternative and Complementary Medicine, Volume 11, Number 1, Pages 69-83, www.liebertpub.com (Feb. 2005)
"A Contemplative Care Approach to Training and Supporting Hospice Volunteers: A Prospective Study of Spiritual Practice, Well-Being, and Fear of Death." Explore: Journal of Science and Healing, Volume 2, Issue 4, Pages 304-313, www.explorejournal.com (July 2006)
Contact Pamela today at (415)640-5868 for wedding ceremonies, metaphysical energy healing, dreamwork coaching, spiritual counseling, and astrology services!
Time For Me
Toll Free: (877) 877-6246, or (415)640-5868
email: sunphone@aol.com