June 14th, 2013
Aromatherapy is the use of aroma through essential oils. Scents can have a powerful effect on your mind and body. To enhance a feeling of well-being, some oils you may prefer over others. Call me at (877)624-6246 or go to my link: Young Living Essential Oils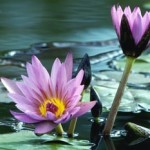 FOCUS AND CLARITY ESSENTIAL OILS:   Frankincense, Lemon and Sandalwood are helpful for uplifting the moods and bring in a sense of well being. I love defusing them to help soothe my nerves. Many times children as well as adults have trouble paying attention and focus on a task at hand. When I diffuse these oils, I find that my my day becomes more peaceful. Bergamot, Citrus such as grapefruit, lime, orange and wild orange are also excellent to help stimulate and promote feelings of upliftment. Rosemary and Peppermint are also excellent oils to diffuse into the air to help alter your mood.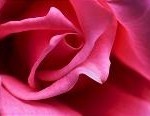 STRESS RELIEF AND CALMING ESSENTIAL OILS:   Patchouli, Roman Chamomile and Ylang Ylang are wonderful essential oils that have traditionally been used to reduce stress and anxiety. Another favorite oil of mine is lavender. Diffusing these oils is a great way to help remain peaceful throughout the day. Peace and Calming is a blend that is ideal for adults and over-stimulated children. This blend combines blue tansy, patchouli tangerine, orange and ylang ylang essential oils to support a meditative state and helps give peace and emotional balance. Diffuse or massage on the bottoms of feet to invite a restful night's sleep apply to your neck and wrists before yoga, or add to bathwater to unwind. Vetiver and marjoram are two other oils I love to have on hand to help calm the nerves.
See more  at Young Living Essential Oils or Phone Me directly at (877)624-6246 to get wholesale prices. Treat yourself to a lovely experience that you deserve.
Share on Facebook