June 14th, 2013
Make Time For Me today!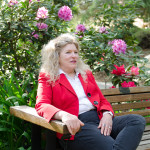 As a Certified Holistic Health and Healing Practitioner, I specialize in helping people who are frustrated with how they look and feel through holistic health counseling and scientifically based natural products.
I have a private practice in Santa Cruz, California. I provide confidential healing consultations and Direct Divine Light Healings in person and consultations by telephone locally or long-distance. My Doctorate in Divinity and a Masters Degree in Theology, a Masters of Science in Holistic Health, Certified Holistic Health Practitioner, Certified Nutritional Consultant as well as a Certified Master Herbalist have helped me to understand the emotional and mental components of healing as well as the physical aspects of healing.
By serving as a hospice volunteer at Laguna Honda Hospital trained by the Zen Hospice project, I learned the importance of mindfulness and having love and compassion to help individuals and families that are experiencing pain and suffering at the end of life.
My background in integrative holistic healthcare as a Research Associate at California Pacific Medical Center's Institute for Health and Healing, helped me see how compassionate care and loving support helps people during their health challenges to promote healing by giving them a greater sense of peace and well-being, no matter what difficult health challenges they may be experiencing. Much of my what I believe has been supported by the 4 papers I co-authored and published in scientific medical journals, which confirms the importance of love and compassionate care for a person's healing experience. As a published author, workshop leader, speaker, and holistic health and healing practitioner, my goal is to continually inspire many people towards a holistic viewpoint of their life to make positive changes in both attitudes and nutrition.
I appreciate how we can change our lives for the better and promote healing when given the proper tools and support. I help people live healthier lives and have a more vibrant outlook by connecting with their inner-healing to gracefully rise above difficulties and life's many changes and challenges. Spiritual guidance and compassionate caring helps lift a person's level to a greater awareness of their own healing abilities.
As a Certified Holistic Health Practitioner and Certified Direct Divine Light Healing Practitioner, I help provide greater clarity and focus and a healing approach to promote healing, balance, love and harmony. As a Certified Nutritionist and Master Herbalist, With neutriceuticals and scientifically supported products and nutritional guidance, I help support those that wish to redesign their bodies to rid fat and gain muscle easily and effectively as well as for educating them for better self-care to overcome emotional, physical and mental challenges.
My vision for others is to see them as loving creative beings and to help them recognize their divine right to wholeness, happiness, harmony and prosperity. Feeling balanced, energized and joyful is a key to healing. Finding the healing power within helps us to connect to our greater good where all good things are possible. Empowerment and deep joy in all areas of our lives is the key to success. Learn to connect with your highest dreams and divine purpose. Now is the time to fulfill your greatest potential. Call Dr. Pamela for a consultation today (877)624-6246, or local (415)640-5868. I work privately and confidentially. Phone appointments are Monday through Friday from 2:00 PST to 5:00 PST. Direct Divine Light Healings and consultations are by appointment only. I offer free weekly group telephone meditations.
We can all use More love and positive energy. Joy, enthusiasm and happiness is our divine right. Life needs to be a Win-Win situation to help define our purpose. I give spiritual support to help release and resolve tension, stress and inner conflicts and step into finding our clear and brighter path. As we draw upon our strengths and reach our divine purpose, it is much easier to naturally let go of aspects of ourselves that no longer serve our highest good. When we step into the greatness of our higher self, our life moves clockwise and we are able to make positive choices and dynamic changes.
I believe as we learn how through prayer and meditation to reconnect to source is the answer to accomplishing our greatest good. Through our connection to energy, our vital life force of God, we are able to think more clearly and make choices that will serve our best possible outcome. We easily learn how to acknowledge, and let go of our obstacles even though sometimes we don't understand them. Mis-steps can serve us better rather than trip us up when we have love and support. It is our divine right to feel love and fulfillment in our lives.
Now is the time to make powerful changes that will make a positive difference, beginning now. I work with professionals, teenagers and families who are looking for clarity, purpose and rightful direction in their lives.
Sometimes when life brings us many challenges and obstacles and changes we forget how to draw upon our strengths and our overcome by our weaknesses. The closer we are able to draw in to love, the more we become in harmony with life. When we become off balance and close ourselves off to our higher purpose, we get confused. I offer guidance along life's way to become re-centered and aware once again of your divine self so that joy is once again realized. How often do you allow Time for Me to de-stress from the biggest challenges we face in our world. Call me today, Dr. Pamela McHenry at (877)624-6246, or in Santa Cruz, California, local (415)640-5868.