August 2nd, 2016
Make Time For Me today!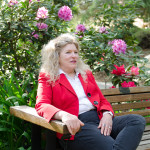 As a Certified Holistic Health and Direct Divine Light Healing Practitioner, I specialize in helping people who are frustrated with how they look and feel through holistic health and healing consultations and Direct Divine Light Healing and support.
My private practice is in Santa Cruz, California. Sessions are in person and by telephone locally and long-distance. Having several educational degrees: Doctorate in Divinity, Masters in Theology, Masters of Science in Holistic Health, Certified Holistic Health Practitioner, Certified Nutritional Consultant as well as a Certified Master Herbalist and Certified Clinical Master Aromatherapist have helped me to better understand the emotional and mental components of healing as well as better understanding the physical aspects of healing.
I have been extensively and intensively directly trained for thirty years to understand spiritual healing by Barbara Y. Martin, author of "Change Your Aura, Change Your Life," "The Healing Power of your Aura," "Reincarnation and Karma," and "Communing with the Divine." Barbara Martin is co-founder along with Dimitri Moraitis of Spiritual Arts Institute in Encinitas, California. I have been certified as a Direct Divine Light Healing Practitioner through Spiritual Arts Institute.
Serving as a hospice volunteer trained by the Zen Hospice Project in a 26 bed hospice at Laguna Honda Hospital in San Francisco, I learned the importance of mindfulness, love and compassion to help individuals and families with the pain and suffering they may be experiencing.
Having a working background in integrative holistic healthcare as a Research Associate at California Pacific Medical Center's Institute for Health and Healing, helped me see measurable results of how compassionate care and loving support helps people during crisis and health challenges. To promote healing by providing a greater sense of peace, self-awareness and well-being, no matter what difficult health challenges a person may be experiencing, is an important key to success. Much of my what I believe has been supported by the several papers I co-authored and published in scientific medical journals, confirming the importance of love and compassionate care to support a person's healing experience.
As a published author, workshop leader, speaker, and Certified Holistic Health and Direct Divine Light Healing Practitioner, my goal is to continually inspire many people towards healing from a holistic viewpoint to help have positive outcomes in all aspects of life, physically, emotionally and spiritually.
We have the power to change our lives for the better and promote healing when given the proper tools and support. To live healthier lives and have a more vibrant outlook, we need to connect with our divine right of inner-knowing to gracefully rise above life's difficulties, changes and challenges. Spiritual guidance and compassionate caring helps lift a person's level to a greater awareness of their own healing abilities.
My vision for others is to help provide, support and educate better self-care to overcome emotional, physical and mental challenges. Greater clarity and focus promotes healing, joy, balance, love, harmony, energy, happiness and prosperity. Seeing ourselves in the Divine Light and recognizing our wholeness is an important key to healing. Finding the healing power within helps us to connect to our greater good where all good things are possible. Now is the time to fulfill your greatest potential. As we release and resolve tension, stress and inner conflicts, we step into finding our clear and brighter path.
As we draw upon our strengths and continue to reach towards our divine purpose, it is much easier to naturally let go of aspects of ourselves that no longer serve our highest good. When we step into the greatness of our higher self, our life moves clockwise and we are able to make positive choices and dynamic changes.
Learn to empower yourself and tune in and achieve your highest dreams and your make the powerful changes that you desire that will make a positive difference, beginning now.
I work with professionals, teenagers and families who are looking for clarity, purpose and rightful direction in their lives. Call Dr. Pamela for a consultation today (877)624-6246, or cell (415)640-5868. Phone appointments are Monday through Friday from 2:00 PST to 5:00 PST. Direct Divine Light Healings and consultations are by appointment only.
I offer free ongoing Sunday evening weekly telephone meditations, 8:30 pm (PST). Please phone (415)640-5868 to get call-in number.
I have found through prayer and meditation tools as taught by Spiritual Arts Institute, the pathway of reconnecting with source and divine light is the answer to healing and the means to accomplishing our greatest good. Through our connection to energy, our vital life force of God, we are able to think more clearly and make choices that will serve our best possible outcome. We easily learn how to acknowledge, and let go of our obstacles even though sometimes we don't understand them. Mis-steps can serve us better rather than trip us up when we have love and support. It is our divine right to feel love and fulfillment in our lives and the more we do, the more we become in harmony with life.
When we become off balance and close ourselves off to our higher purpose, we get confused. I offer guidance along life's way to become re-centered and aware once again of your divine self so that joy is once again realized.
Allow Time for Me to de-stress from the biggest challenges we face in our world. Call me today, Dr. Pamela McHenry at (877)624-6246, or in Santa Cruz, California, local (415)640-5868.